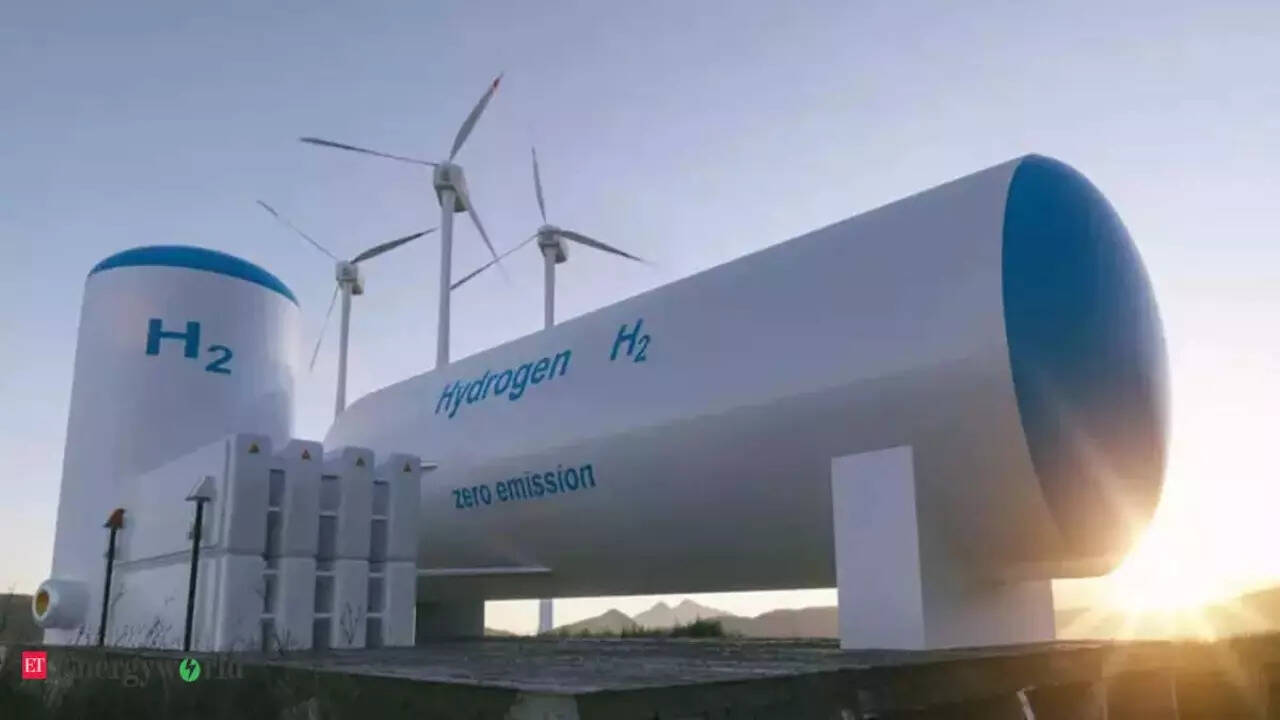 NEW DELHI: India has set green hydrogen consumption targets for some industries, so as to generate demand for cleaner fuel in its quest to reach net zero by 2070, the government said on Friday, as it unveiled its policy for green energy.
One of the world's biggest emitters of greenhouse gases, India approved a plan of incentives worth more than $2 billion last week to develop a green hydrogen production capacity of 5 million tonnes a year by 2030.
Asia's third-largest economy wants to use green hydrogen to replace grey hydrogen, produced using gas, as it moves to decarbonise sectors such as oil and fertilisers.
Green hydrogen is a zero-carbon fuel made by electrolysis, using renewable power from wind and solar to split water into hydrogen and oxygen.
India's top refiner Indian Oil Corp, top power utility NTPC Ltd and conglomerates including Reliance and Adani group have announced plans to build green hydrogen projects.
To gradually build a hydrogen-powered shipping lines, India has set a goal for its largest fleet operator, the state-run Shipping Corp of India, to retrofit at least two ships to run on green hydrogen-based fuels by 2027.
All the state-run oil and gas companies that charter 40 vessels for fuel transport will also have to hire at least one ship powered by green hydrogen each year from 2027 to 2030.
"Green ammonia bunkers and refueling facilities will be set up at least at one port by 2025," the government said in its policy document.
"Such facilities will be established at all major ports by 2035."
India aims to end imports of ammonia-based fertiliser by 2034 to 2035, replacing them with locally produced green ammonia-based soil nutrients.
The government will also invite bids to set up two domestic green hydrogen-based urea and diammonium phosphate plants.
The policy also requires new steel plants to be capable of operating on green hydrogen.