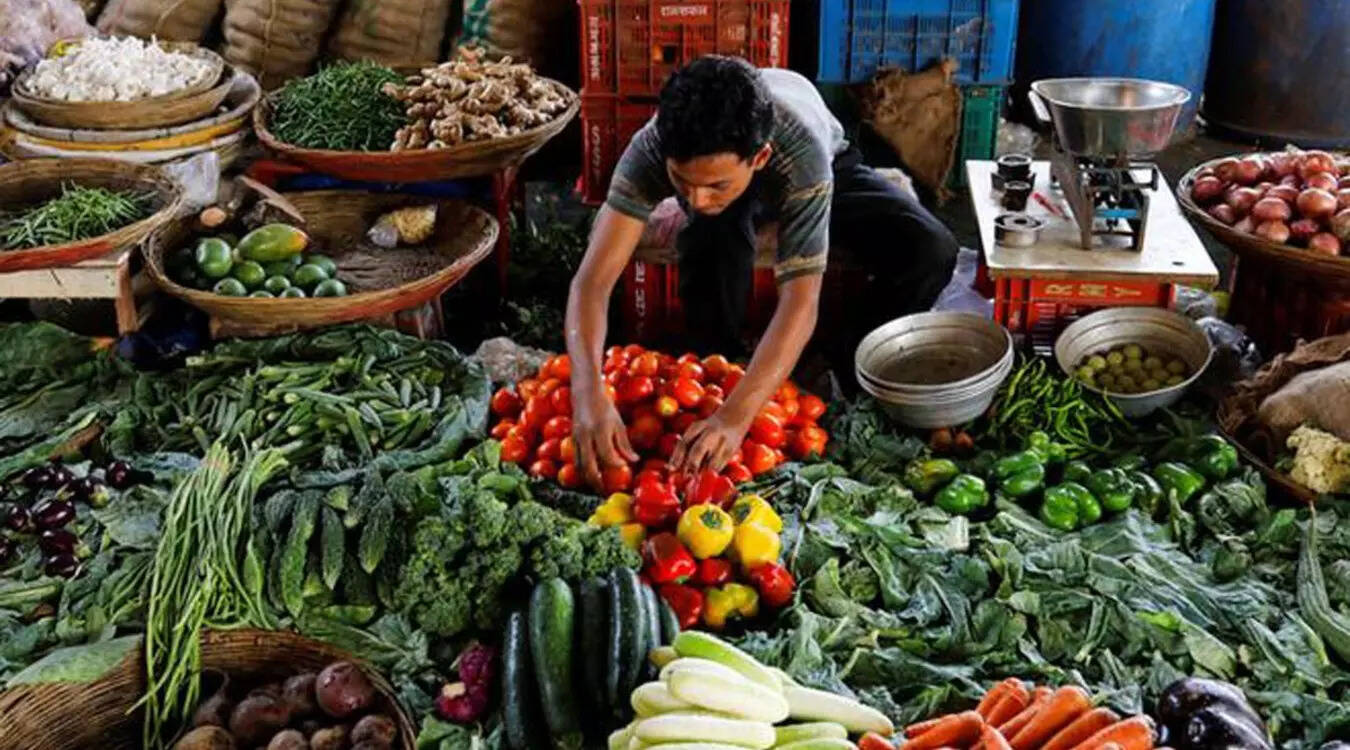 NEW DELHI: Retail inflation moderated to a one-year low in December led by food prices, while industrial output growth rebounded to a 5-month high in November due to a base effect and robust expansion across sectors including manufacturing.
Data released by the National Statistical Office (NSO) on Thursday showed inflation, as measured by the consumer price index,
rose
an annual 5. 7% in December, slower than the 5. 9% in November. Retail inflation in December 2021 was at 5. 7% too. The data showed food inflation in December was 4. 2%, lower than the 4. 7% in November. Rural inflation was higher at 6. 1%, while urban was at 5. 4%.
This is the second consecutive month when retail inflation has remained below the 6% mark which may provide some headroom for the RBI to pause its rate-hiking cycle. Vegetable prices fell 15. 1% while oils & fats, which had emerged as a major pain point in the past, rose 0. 5% in December after supply chains have improved.
Economists said core inflation, which excludes food and fuel, remained sticky at 6. 1% in December and continues to be a source of worry. Separate data showed industrial output growth staged a robust rebound in November, rising 7. 1%, and recovering from a contraction of 4. 2% in October. It grew 1% in November 2021. The manufacturing sector rose a robust 6. 1% in November, higher than the 0. 3 in the year-ago month.
The capital goods sector, which is seen as a gauge of investment activity, rose 20. 7% in November, higher than the 2. 6% contraction in November 2021. The consumer durables and non-durables sector also rose sharply after sluggish outcomes in the previous months.
Economists said a looming global recession and slowdown could impact the sector going ahead and growth will be supported by strong domestic
script.async = true; document.body.appendChild(script); );