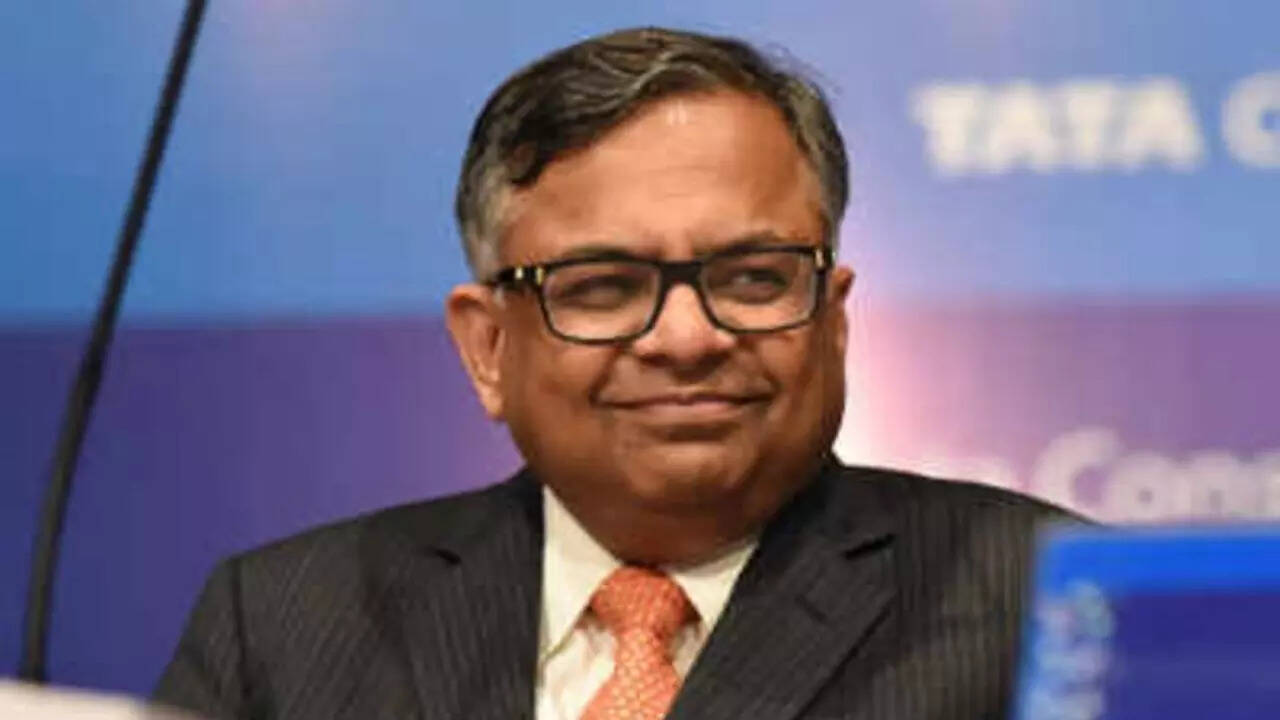 GREATER NOIDA: Transition to electric mobility in India will happen much faster and the
Tata Group
will make significant investments in the sector to develop a range of products, Group chairman N Chandrasekaran said on Wednesday.
As part of its sustainability drive, Tata Motors aims to become net zero between 2040 and 2045 across its passenger and commercial vehicle businesses.
With focus on green mobility, the Mumbai-based auto major unveiled a range of electric products and technologies in the Auto Expo here.
"We believe that the transition to electric mobility in India will happen much faster than what we are imagining," he stated.
He added that Tata Motors has a number of products lined up in order to cater to the evolving customer needs.
"It is my commitment to you that our investments in this space will be significant so that we can accelerate not only the transition to electric mobility, but give consumers absolutely world class products," Chandra said.
In the passenger vehicle space, the auto major unveiled Sierra.EV, all-wheel drive electric SUV Harrier.EV, AVINYA concept, a pure electric vehicle and ICE version of the Concept CURVV.
It also showcased full boot space in Altroz iCNG and Punch iCNG.
"We are driving towards a greener future mandate which demands an urgent collaborative action to reduce carbon emission. With an aim to attain net zero emission by 2040, we are spearheading this mission on the back of our three-gen EV architecture strategy," Tata Motors Passenger Vehicles managing director Shailesh Chandra said.
With the Tiago.ev, the company has disrupted the market by making EVs more accessible, he added.
"Today, we have unveiled products across Gen 2 and Gen 3 architecture with the Avinya, Harrier.EV and our showstopper Sierra.EV which will make EVs more aspirational. EV contribution in our portfolio is likely to increase to 25 per cent in five years and reach 50 per cent by 2030," Chandra said.
He noted that the Harrier.EV is expected to hit the roads next year while the Sierra.EV is expected to make its debut in the market in 2025.
In the commercial vehicle space, the automaker unveiled 14 vehicles and concepts.
"With our goal to achieve net-zero emissions by 2045, we are transforming mobility by re-imagining our entire product portfolio, value chain and operations," Tata Motors Executive Director Girish Wagh said.
The company is uniquely positioned to offer in every segment multiple green fuel options — natural gas, electric, and hydrogen, he added.