InvestorPlace – Stock Market News, Stock Advice & Trading Tips
ETFs make it easier for anyone to get into the stock market and diversify their portfolios. These funds offer broad exposure to sectors or even the entire stock market. In fact, it's possible to grow your money over time with less stress. Just realize that some funds are better than others.
Investors avoid funds that underperform or even produce a net loss over the next several years. Traders can benefit from analyzing an ETF's holdings and historical performance to gauge the future returns.
While investors can choose fan favorite funds like QQQ and SPY, other hot ETFs are worth considering.
Invesco S&P 500 Top 50 ETF (XLG)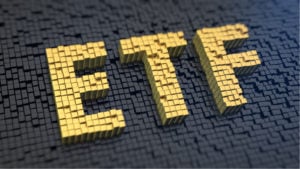 Source: shutterstock.com/Imagentle
The Invesco S&P 500 Top 50 ETF (NYSEARCA:XLG) takes the best-of-the-best from the S&P 500. XLG has the Top 50 S&P 500 companies based on market cap. That means no small-cap companies would pose a higher risk on your total returns.
XLG has steadily outperformed the S&P 500. XLG is up by 30% YTD and has gained 82% over the past five years. Yet, the S&P 500 has only gained 15% and 61% during those same timeframes, respectively.
Furthermore, XLG has generated double the S&P 500's YTD gains. This fund primarily invests in information technology. Top positions include companies like Apple (NASDAQ:AAPL), Microsoft (NASDAQ:MSFT), and Amazon (NASDAQ:AMZN).
Invesco S&P 500 Top 50 ETF has a 0.20% expense ratio. That comes to $20 for every $10,000 invested in the fund. Since this fund focuses on only 50 stocks, more capital is distributed among the top performers in the S&P 500.
iShares Semiconductor ETF (SOXX)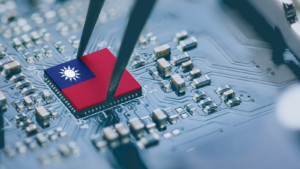 Source: William Potter / Shutterstock.com
The iShares Semiconductor ETF (NASDAQ:SOXX) has outperformed major indices with a 43% YTD gain. The fund's value has nearly tripled over the past five years. 
Importantly, semiconductor companies are a hot business sector. These firms have high profit margins and regularly post double-digit revenue and earnings growth. Also, semiconductor giants benefit from artificial intelligence since every AI tool relies on effective chips. 
The top three positions in SOXX are Advanced Micro Devices (NASDAQ:AMD), Broadcom (NASDAQ:AVGO), and Nvidia (NASDAQ:NVDA). Each of these stocks have performed exceptionally well over the past five years. These three stocks comprise a combined 25.77% of the fund's total assets.
Further, SOXX has fewer positions in comparison to other funds. Its 35 holdings doesn't suggest as much diversification as other ETFs. Thus, SOXX gives investors wider spectrum into the semiconductor industry.
Vanguard Information Technology ETF (VGT)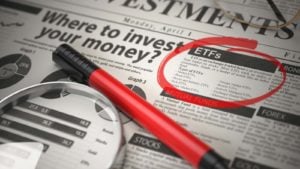 Source: Shutterstock
The Vanguard Information Technology ETF (NYSEARCA:VGT) has 319 holdings that are mostly large-cap companies. The fund has a 30.8 P/E ratio and $58.1 billion in net assets.
The fund's three largest sectors are technology (23.0%), systems software (23.0%), and semiconductors (20.2%). VGT's top three holdings are Apple, Microsoft, and Nvidia, making up over 44% of the fund's total assets.
Additionally, the Vanguard Information Technology ETF distributes quarterly dividends and has a small 0.10% expense ratio. Notably, the fund has performed well for long-term investors. Shares are up by 41% YTD and have gained 143% over the past five years. VGT has an annualized return of 18.53% over the past ten years and has been around since 2004.
Finally, although this fund is for investors who can take on more risk, it isn't a high-risk portfolio filled with speculative startups. Hence, the companies in this fund are established corporations with healthy financials. Therefore, VGT can generate higher returns than many funds during bullish markets. 
On the date of publication, Marc Guberti did not have (either directly or indirectly) any positions in the securities mentioned in this article. The opinions expressed in this article are those of the writer, subject to the InvestorPlace.com Publishing Guidelines.
Marc Guberti is a finance freelance writer at InvestorPlace.com who hosts the Breakthrough Success Podcast. He has contributed to several publications, including the U.S. News & World Report, Benzinga, and Joy Wallet.
More From InvestorPlace
The post The 3 Hottest ETFs to Buy Right Now appeared first on InvestorPlace.
The views and opinions expressed herein are the views and opinions of the author and do not necessarily reflect those of Nasdaq, Inc.
https://www.nasdaq.com/articles/the-3-hottest-etfs-to-buy-right-now