This article is reprinted by permission from NextAvenue.org.
Nature could be one of the keys to mental health — but what if you cannot hike or spend hours outdoors? Kristen Mastel grew up enjoying time outside, but she found that as an adult, that time decreased.
"As an academic librarian, I have similar responsibilities as faculty to publish, teach and service," says Mastel, who works for the University of Minnesota. "However, I also am a caregiver, and I was burning the candle at both ends."
Mastel knew that spending time in nature was a central part of who she was and essential to her well-being practice. "I began spending more time outdoors not only going for walks but just sitting to observe nature – to reconnect with nature, to reconnect with myself," she says.
Related: People who do this one thing every day have half the dementia risk that the rest of us do
The goal is less stress
It has long been known by scientists that nature has a positive impact on the brain. Research has shown that the amygdala, the part of the brain that helps process stress, is activated more often in people who live in cities than those who live in rural areas. 
But a new study at the Lise Meitner Group for Environmental Neuroscience found that nature directly touches on stress reduction. In the analysis, activity in the amygdala remained the same after participants took a one-hour walk on a busy city street, leading researchers to believe that urban exposure does not add to a person's stress levels. 
However, the study participants' activity decreased after a one-hour walk in the forest. The study further revealed that communing with nature could prevent mental health issues for city-dwelling individuals.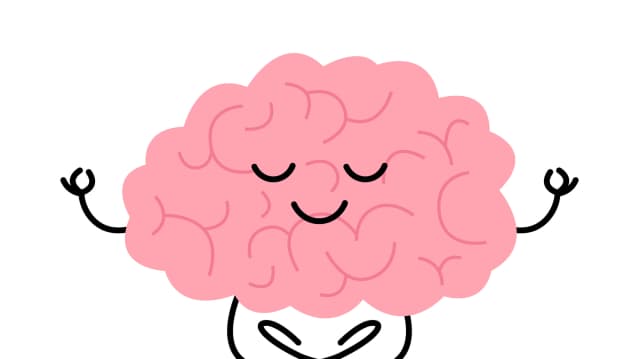 "Spending time immersed in nature does wonder to our brains. It encourages mindfulness which helps heighten our senses, and stimulates the brain, thereby improving our cognitive functions and combating anxiety and depression," says Christine Kingsley, health and wellness director at the Lung Institute in Manchester, Connecticut. 
"Forest bathing helps boost immunity as it exposes one to a phytoncide-rich atmosphere, a compound released by trees, that triggers the increase of natural killer (NK) cells in the blood." 
Kingsley continues, "Stronger immunity means that the body's protective responses against harmful viruses, bacteria and other foreign bodies are hyper-charged, helping keep infections and diseases at bay, specifically alleviating hypertension and reducing the risk of chronic heart failure."
See: Walking can help you lose weight and get fit — if you do it right. Here's how to reap rewards from your rambles.
Fifteen minutes of forest
Mastel learned about forest bathing while studying in Japan. So she began offering forest bathing sessions to the University of Minnesota community to combat the mental health issues of isolation during the pandemic. 
"While research suggests optimal health benefits are achieved through spending 120 minutes outdoors a week, even as little as 15 minutes can help relax the fight or flight response by our nervous system," says Mastel. 
However, any outdoor activity that allows a person to connect with nature can benefit physical and mental health. For example, Kingsley suggests replacing a stroll through the forest with sitting under a tree for older adults with more limited mobility. This will reduce the possibility of injury or muscle and joint difficulties. 
In addition, remove any distractions such as crossword puzzles, books, or electronics. "Allowing them to think about what they smell, what colors they see, and how the air feels will heighten their senses and deliver all the mental health benefits they need. Doing this at least 15 minutes weekly will suffice, but it can be done for as much as an hour daily during older patients' downtimes," Kingsley says.
Also see: The new rules of aging well involve small but mighty daily decisions
Other ways to connect with nature
For older persons who are unable to visit the outdoors, these options are an excellent step to incorporate into their daily or weekly routines:
Kingsley says that spending time at an open window will offer significant benefits as long as the patient is exposed to natural air, smells and visual scenery. "Immune-boosting effects are absorbed through inhaling the air around the trees and plants, so there must be air circulation coming from nature."
A grass mat for barefoot standing would do the job of stimulating the brain and triggering the senses, Kingsley says, but you can take it further by picking leaves and flowers and placing soil in a bowl to touch and look at.
Placing a bird feeder near their window and attracting birds will offer an immersive experience even if they are inside their rooms. Spend time identifying the birds that visit the feeder for an additional brain boost. 
Create a "sit spot" for the older adult. "One of the most straightforward practices anyone can adopt is a sit spot, or a favorite place outdoors (or indoors), ideally close to home," says Mastel. "The idea is that you will regularly visit to sit and observe nature if convenient. Watch nature's patterns, and try observing the area using all five of your senses. Get comfortable, and you will be amazed by what you'll notice in as little as five minutes in that special spot."
Look for natural items during a walk, and collect a few to take home. Search for textures and colors. Place a "touch bowl" in an indoor location for older individuals who cannot get outside, and fill it with leaves, pine cones, stones, feathers, or other natural items. "I gathered outdoor items and created activities in a nursing home facility," says Mastel. "Participants reflected on nature experiences in their youth; they explored different textures and aromas and created art pieces using natural objects."
Finally, "practicing breathing exercises is the best thing older adults can do when they are in the presence of nature," says Kinglsey. This activates all their senses, allowing them to reap all the mental health benefits of being outdoors. Furthermore, breathing in the air will let them take in all the phytoncides and improve their overall health.
This article is reprinted by permission from NextAvenue.org, ©2023 Twin Cities Public Television, Inc. All rights reserved.
More from Next Avenue:
Rosie Wolf Williams is a freelance writer whose work has appeared in USA Weekend, Woman's Day, AARP the Magazine and elsewhere.
This article is reprinted by permission from NextAvenue.org, ©2023 Twin Cities Public Television, Inc. All rights reserved.
More from Next Avenue: